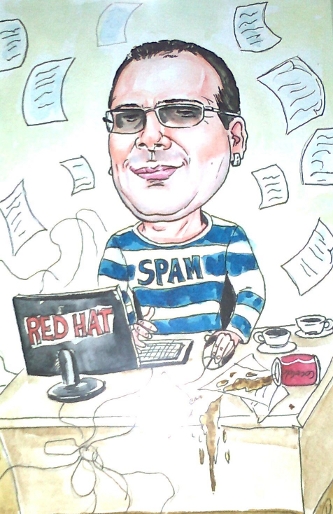 My name is Alexander Todorov and this is how I look. It's pretty close!
I'm currently a contractor operating in the field of open source software and quality engineering and a start-up owner with many ideas.
My professional interests cover vast amount of topics including but not limited to Linux and open source, quality engineering, DevOps, cloud and platform-as-a-service, programming with Python and Django.
I used to teach to students at Technical University of Sofia. Nowadays I teach the QA and Automation 101 course at HackBulgaria!
Execute this command to see my email:
echo

 

17535658

@572.24

 

|

 

tr

 

[

12345678

]

 

[

abdgortv

]



Below you can find a list of current ventures and some of the more interesting previous ones.

Mr. Senko is an open source tech support company, focusing on libraries and components used to build other applications. Whenever you need something fixed and released into a new package version Mr. Senko is the go-to place!

Difio was a service targeted at developers who use open source packages and libraries. It shut down on Sept 10th 2014.


I have some hard-earned certificates including:
RHCE - Red Hat Certified Engineer - Oct 2008
RHCI - Red Hat Certified Instructor - Oct 2009
RHCVA - Red Hat Certified Virtualization Administrator - Sep 2010
Red Hat Partner Platform Certified Salesperson - Oct 2011
Red Hat Partner Virtualization Certified Salesperson - Oct 2011
Red Hat Partner Middleware Certified Salesperson - Oct 2011
and I also own some domains. If you are interested just ask!
dif.io - not in use anymore
qecloud.com
qecloud.net
qecloud.org