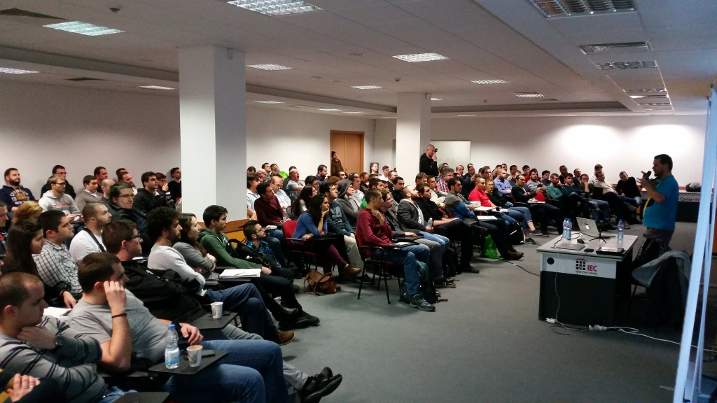 Hello everyone, this year I've been moderator at Bulgaria Web Summit again. Here is a quick report of the even as seen from the room I was at.
The morning sessions were dominated by database topics including MariaDB, RocksDB and MammothDB. The MariaDB talk was particularly strong while the rest were with average attendance.
In the afternoon we switched to DevOps and Docker and the room exploded. There were people sitting on the ground and standing around the walls. There was not enough oxygen for everyone in the room.
I have recorded all of the talks from this room. Most are in English. You can watch them at my YouTube channel and I hope to see you next year in Sofia.